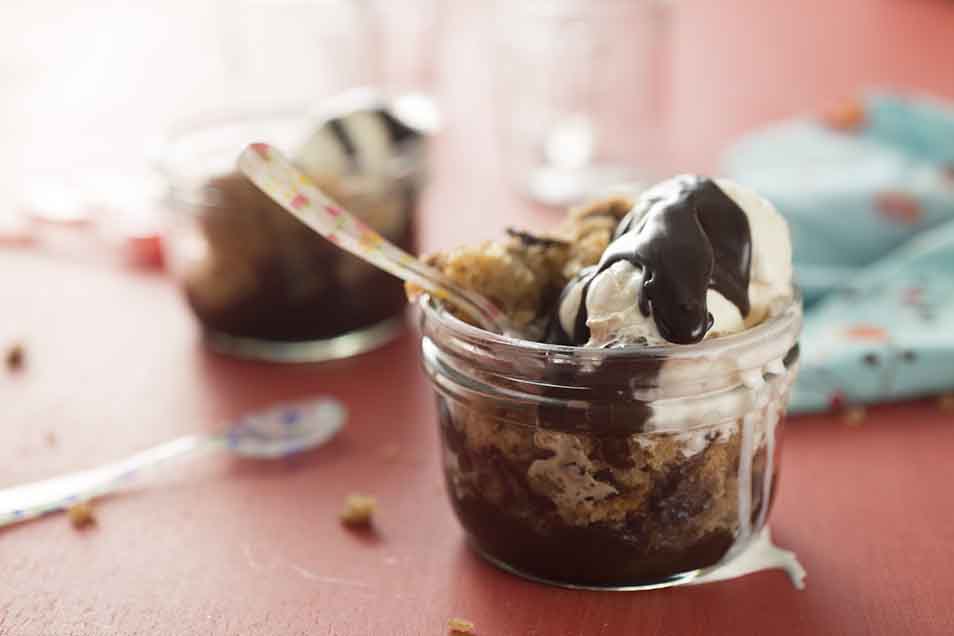 At a Glance
Prep

8 mins. to 10 mins.

Bake

2 hrs to 3 hrs

Total

2 hrs 10 mins. to 3 hrs 10 mins.

Yield

8 servings
A slow cooker can be your best friend when it comes to making dessert. A few simple pantry staples such as peanut butter, sugar, milk, and cocoa powder, plus a couple hours of hands-off cooking, and you'll be savoring this warm, rich cake after a hard day's work.
Cake
1/2 cup sugar
1 teaspoon baking powder
1/2 teaspoon salt
1/2 cup peanut butter
1/2 cup milk
2 tablespoons soft butter or vegetable oil
1 teaspoon vanilla extract
Directions
To make the cake: In a medium-sized bowl combine the flour, sugar, baking powder, and salt. Add the peanut butter, milk, butter or oil, and vanilla. Stir to make a smooth, thick batter; it'll be closer to a loose cookie dough than a traditional cake batter.

Grease the bottom and sides of a 4-quart slow cooker. Pour in the batter and spread it level. You can use a 6-quart cooker instead; the baking time will be closer to 2 hours than 3 hours.

To make the topping: In the same bowl, stir together the topping ingredients. Pour over the cake batter in the slow cooker. DO NOT STIR TOGETHER WITH THE CAKE BATTER.

Cover the cooker with the lid and cook on high for 2 to 3 hours. The cake is done when a cake tester inserted in the center comes out clean.

Serve warm from the slow cooker, with whipped cream or vanilla ice cream. Refrigerate any leftovers for 2 to 3 days.

Yield: approximately 8 servings.